About us
We are specialists in the provision of expat home insurance in Spain
With over 30 years experience in Spain we speak English and Spanish so can guide you through the process of making sure your home is fully insured
Expat Home Cover in Spain is a qualified insurance broker under the Bsure Insurance Brokers umbrella who are registered Insurance Brokers in Spain with the Spain Insurance authorities Dirección General de Seguros y Fondos de Pensiones under the id DGSFP Clave CS-J-0300
Meet the Team
Philip Bloomfield – Director
Philip has over 30 years experience in the Insurance industry. He has guided thousands of clients through the terms of each policy and is always available for advice and guidance.
Languages: English & Spanish
David Bloomfield – Sales Director
David Bloomfield is a qualified insurance broker (Corredor de Seguros). He started his career in the Spanish insurance sector in 2008 after working in London for Zurich Professional and QBE. David has knowledge of all types of home policies and which companies are best suited to certain needs.
Languages: English & Spanish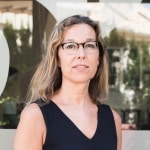 Araceli – Claims Manager
Araceli has worked over 20 years in the Space Industry, Publishing and Insurance acquiring expertise on customer liaison and management. She is in charge of administration and provides guidance to clients on claims, interacting with the underwriters and negotiating compensation for clients.
Languages: English & Spanish